Contents
訂閱後製作積木EA有任何問題,隨時都可以在LINE群組或Whatsapp或Facebook發問!
Forex EA Builder 專給不懂程式卻想開發出自己的 Expert Advisor (EA)而設計, 只需要有自己的策略就可以簡單寫出EA程式! 同時支援 MT4 及 MT5 版本!
購買流程如下: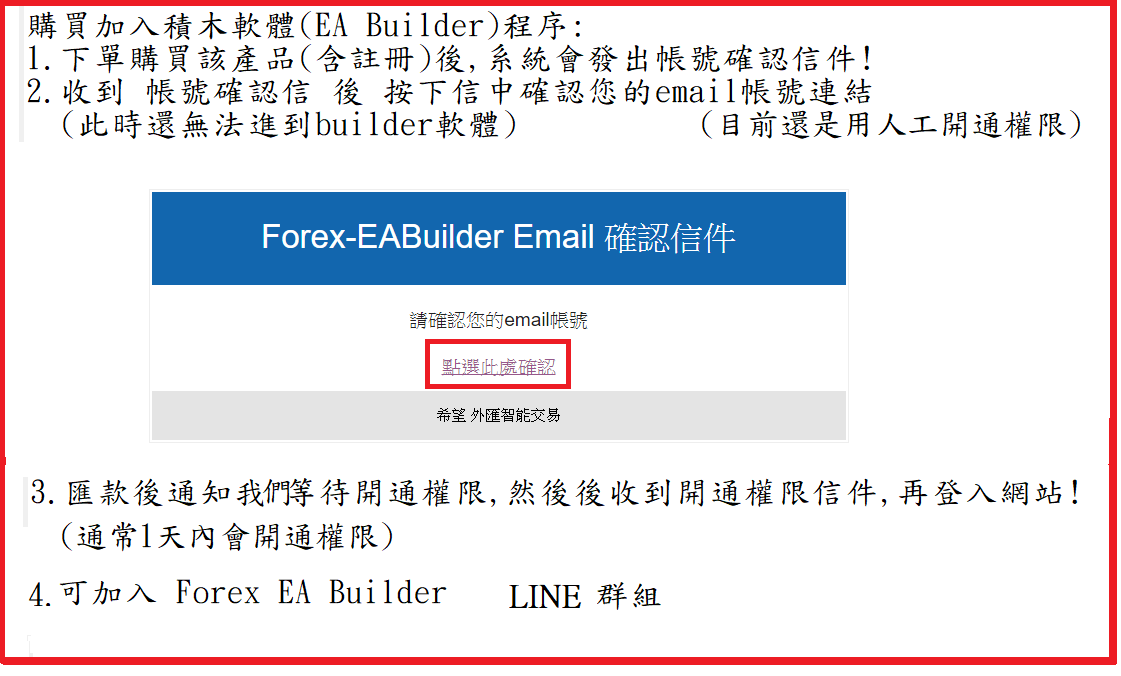 Disclaimer:
Forex EA-Builder is only an auxiliary tool to assist you in implementing your own trading strategy. It should not be considered as containing investment advice or trading tools, so it will not bear any responsibility for the loss of money caused by users when trading. There are risks in investments and transactions, and past performance is not a guarantee of future performance. "Nozomi Forex EA Builder" does not take into account personal investment goals or financial status, and is not responsible for the accuracy or completeness of third-party information in the tools provided by Forex EA Builder, and is not responsible for any employees who provide recommendations or predict investment losses. When using the Forex EA Builder to create an EA (Expert Advisor), it is strongly recommended to use a demo account to test whether the EA operates according to its own strategy. Check the test several times to confirm that there is no problem before using the real account!
You have to agree this disclaimer when you purchase